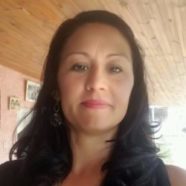 Many of you have noticed that the clinic has become a popular destination for those in our community. In order to make sure that affordable acupuncture is provided to as many people as possible, we are pleased to announce the addition of Christina Carrillo to the clinic team!
Christina is a graduate of the East West College of Natural Medicine and interned at Good Medicine Community Acupuncture while attending school (some of you may remember her). Before becoming a licensed Florida acupuncturist, Christina was a physical therapist and worked for ten years in outpatient orthopedics. She and her husband enjoy raising their three beautiful daughters in Fort Myers.
Christina's diverse educational background, passion for community acupuncture and compassionate heart make her an asset to the clinic and to you all, our patients. We are excited that she has joined our team and can't wait for you all to love her as much as we do.
Christina will be available for appointments 10am-2pm on Tuesdays and 1pm-5pm on Fridays, as well as taking care of any walk ins on those days.