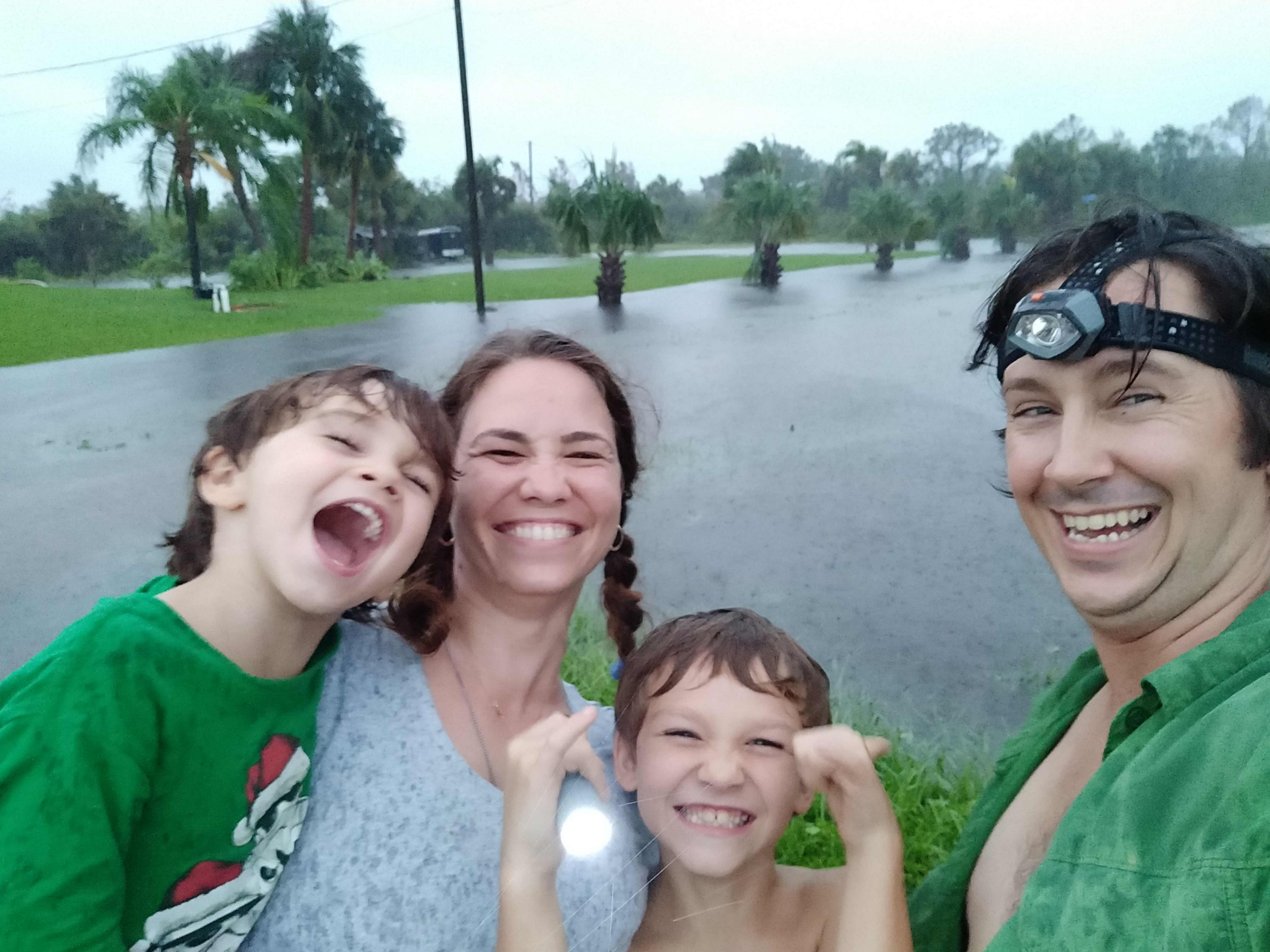 Update: We are back open!
The power is back on and we will be open regular hours starting Monday 9/18 at 1pm! To help speed things getting back to normal for everyone we'll have a few specials going this week:
This week only we'll be selling our 5-4-65 cards.
First responders get treatments for just $10
Linemen get treated free.
If your power is still out, there's no limit on how long you can nap. We spent a few nights with just the fan on and it was miserable. We get it!
Let's all get back on track after Irma.
Original post follows:
---
Hey folks,
First off we are all OK, our house wasn't damaged and we are well supplied with food/water/fuel/etc. Unfortunately we are also well supplied with heat and humidity, and neither our house nor the clinic have power. As of now both are still getting the same September 22 date many are seeing, but the way we see it a lousy hurricane won't stop us from bringing acupuncture to our community!
We are working on getting online scheduling set up for these off-site locations, but for now we have scheduling available and will call everyone who schedules to make sure they know where they're going.
Come see us at the following locations through the end of the week:
Thurs 9/14 830-130 Gindele Family Chiropractic on Dani Drive
4p-7p Millennial Brewing Company
Fri 9/15 10a-1p Gindele Family Chiropractic on Winkler
4p-7p Millennial Brewing Company
Sat 9/16 10a-2p Millennial Brewing Co
We are blessed to have the opportunity to continue working in spite of storm's aftermath and would greatly appreciate your support of our clinic and our family.
Much Love,
Dom and Carly